Yesterday in lecture, my colleague Robert Winter took his turn in imparting the core of functional harmony: the tonic-dominant relationship, or V-I. He pointed out that the tritone–once banned by the church–now had rules of how it is to be resolved: augmented fourths expand out to sixths, and diminished fifths contract into a third. He then played a large number of classical compositions whose harmonic makeup was limited to V and I. Rossini, Bach, Mozart, Beethoven and Corelli, and to contrast an example of "atonal tonality," Monteverdi.
We will never forget Robert stomping around on the stage shouting in time with the chordal changes: ONE! FIVE! ONE! FIVE! ONE! FIVE! FIIIIIIIIVE! ONE! This mildly funny and silly dramatization was memorable and, with any luck, effective.
Now in case some of my readers are rusty on V-I, listen to this old German clip of the finale of Beethoven's Eroica symphony where you will hear, mostly V and I chords. Ja wohl!
[kml_flashembed publishmethod="static" fversion="8.0.0″ movie="http://www.youtube.com/v/y718_f3ezpc" width="500″ height="375″ targetclass="flashmovie"]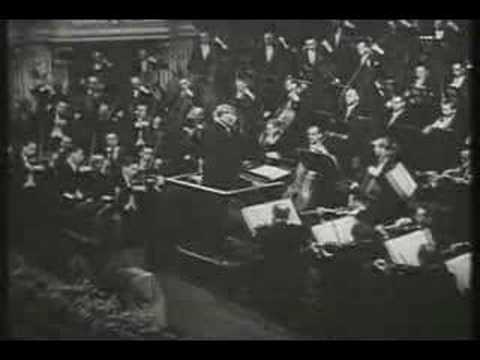 [/kml_flashembed]