It was the quarterly visit from Matias and Jenny, with baby Katie (18 months) this weekend. As I've said before, having visitors in your home makes it feel like a vacation. The energy was dominated by Katie, who is now running and learning words at an amazing rate. Daniel, her godfather, was called "Tito Dan" (Tagalog for Uncle Dan) and that seems to have given away to "Daniel" pronounced quite well. And my name is now Rajhzi, as RoJER seems too tricky to say now. She chases the dogs — they tolerate it and growl from time to time, but nothing more. The entire house becomes Katie's playpen, which is fun, although the silence of this morning is deafening, now that they have returned to Sunnyvale.
You've already read about part of the weekend (see "The New Couch") and the remainder was also entertaining. Daniel and I were invited to Dale and Don's for lunch on Sunday. I got to meet Lynn Harrell for the first time and his wife, Helen. Lynn is a real sweetheart and a true gentleman. We chatted about where he had been teaching for the past 15 years and confessed to missing it. We also are both in intergenerational relationships, and we couldn't help but share stories about that. Rachael Worby was there too and it was fun to catch up with her.
Although full from the lunch, we had an early reservation at Mozza with M&J. On the way in I nearly knocked over Elvis Costello. Sitting across from me there was Lisa Loeb. We were surrounded by all kinds of celebrities, most of whom I could not recognize, but then the Grammys had just gotten out, so such is LA life.
Today I go in and talk about 3rd species counterpoint, visit with some students, and tonight go to the Green Umbrella series to hear two old/new warhorses– "Eight Songs for Mad King" and "Pierrot Lunaire" with my concert pal, Ronnie Rubin.
More rain headed towards SoCal and that's a good thing.
A new commission is in the works where I'll be composing a new piece for Vladimir Chernov. What a joy!!
While I go feed my dogs and birds and brush my teeth, here is a gem from Lynn, the Faure Elegie, Op.24.
[kml_flashembed publishmethod="static" fversion="8.0.0″ movie="http://www.youtube.com/v/pT3PKflaWSo" width="500″ height="375″ targetclass="flashmovie"]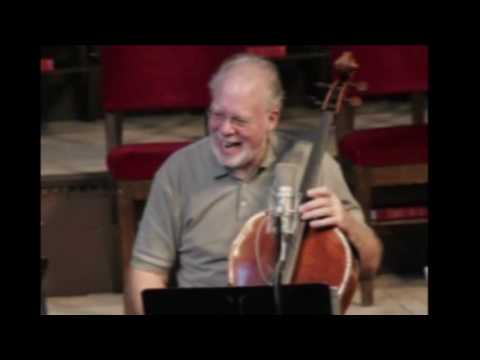 [/kml_flashembed]
Photo credit: Christian Steiner