I've heard that it's common for men who turn fifty to go out and buy themselves a drum set. Some call it a midlife crisis. I say it's never too late to rock n roll. And I prefer to call it it a midlife exuberance, in fact I've had several so far and am having another one this summer.
A few weeks ago we went to the Hollywood Bowl and heard three different groups that featured acoustic guitars and a male-female singer-songwriter duos (Swell Season, She and Him, The Bird and the Bee). I was amazed that I liked all three groups and their songs as well. But most resonant with me that evening was the thrilling and vibrant sounds of the acoustic guitars.
[kml_flashembed publishmethod="static" fversion="8.0.0″ movie="http://www.youtube.com/v/hOy6ZC4ugbw" width="500″ height="375″ targetclass="flashmovie"]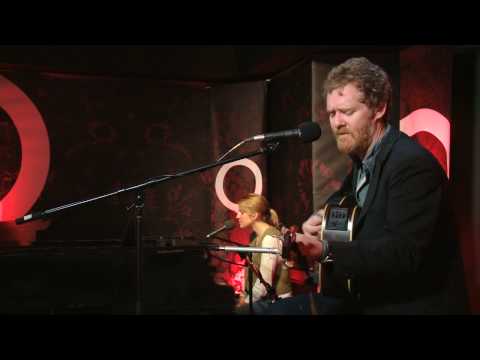 [/kml_flashembed]
As I've mentioned below, my parents bought me my first guitar in 1965. My second one was an Eko acoustic 12-string guitar that I bought with money from my paper route (delivering the Milwaukee Journal in Green Bay, Wisconsin). In high school, my various rock bands brought in some income, and I put whatever money I made back into getting new guitars. I purchased my last guitar in 1970–a Gibson Dove. I have had it ever since. In 1973, I stopped playing the guitar a spent all my energy learning to play the piano. I wanted more notes. And, after too many nights of playing music in bars, and too many nights of playing manic Bluegrass rhythm guitar (using only four chords), I realized that that kind of musician path was not one I was interested in. After falling in love with Stravinsky's Petrouchka, I turned my back on the instrument I played between 13 and 21.
I suddenly realized that people would kill to have the guitar technique that I do, and know the songs that I know. And I had decided to let that skill and knowledge go to sleep. Until a few weeks ago.
I decided to buy a new guitar. As musicians all know, when you get a new instrument, it brings out the musician in you, and you play and play and play. Music just pours out. Well, that's what I've been doing. All the technique that I haven't used since the early 1970s came back. That's amazing. My callouses have slowly come back. Last week, Kenny Burrell, who was thrilled to hear that I had taken up the guitar again, gave me advice on building up callouses: "When your fingers hurt, stop playing." A wise man.
So although I am revisiting all the old songs I knew from the 60s and 70s, I'm learning a lot of new songs as well. I've put together a huge playlist that I'll play along with and I'll just play along with whatever Daniel is listening to, or what is being watched on TV or on a movie. Having to do lightning-quick retuning in between songs is a technique I'd forgotten, but my ear is good as ever.
This experience has been a familiar one, almost like "coming out." I've come out as a tonal composer; I've come out as a gay man; and now I've come out as a guitar player.
I never knew that I was in the closet as a guitarist until I found that no matter who I told that I'd just bought a new guitar, they ALL had no idea I ever played the guitar. Was I embarrassed to be a guitar player? As a CLASSICAL COMPOSER/guitarist? Jeepers, only Berlioz was that. But lo and behold, I found an embarrassment in the closet (literally) and it is now out and ready to be seen and played.