This week, Ronnie and I went to the always-well-programmed LA Philharmonic Chamber Music series at Disney Hall. Our tickets are in the front row and the concerts are always a joy. The funny thing is: I never know what is going to be on the program. Sometimes I have had enough music after the first half, sometimes I stay for the whole concert.
On Tuesday, we heard Bohuslav Martinů's Trio for flute, cello and piano. Ho hum? Not at all. Thrilling! In fact, I must confess that more often than not, when I hear some amazing piece of music on the radio for which I must stay in the car until I find out who the composer is, is almost always Bohuslav Martinů. His music resonates with me deeply: I feel that my music is in the same vein as his is.
As I have with so many other composers, I need to become obsessed with his music and learn it all. His music is deserving of being heard more.
Here is a performance (not the LA Phil) of the Trio on YouTube.
[kml_flashembed publishmethod="static" fversion="8.0.0″ movie="http://www.youtube.com/v/J_zbW0NlH3I" width="500″ height="375″ targetclass="flashmovie"]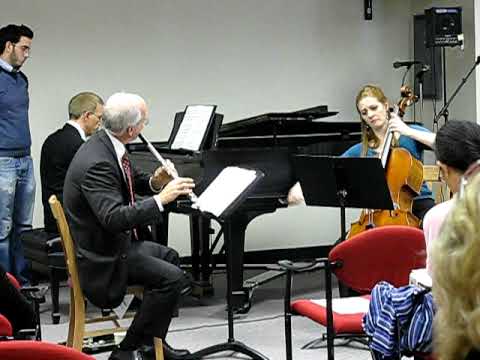 [/kml_flashembed]